Vacuum plates for jars handling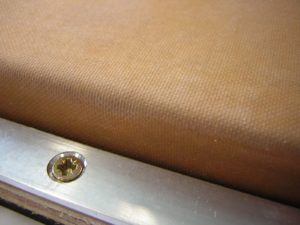 Simtech designs, manufactures and supplies vacuum plates for jar handling. They belong to our flexgrip range. Vacuum plates are fittable on vacuum heads of automatic or semi-automatic.  They pallettize or depalletize glass jars or wide-mouth bottle handling. We supply our vacuum plates  with various options:
Support plate made of wood or PVC,
foam tightness with silicone strip or glued and clamped coating through screwed aluminium frame,
tightness foam strip on the back plate,
drilling to pack specifications to fit your container layers.
A food-grade compliant rubber sheet can also be offered.
Please do not hesitate to contact us for your specific needs, Simtech can help you in your projects with bespoke solutions!